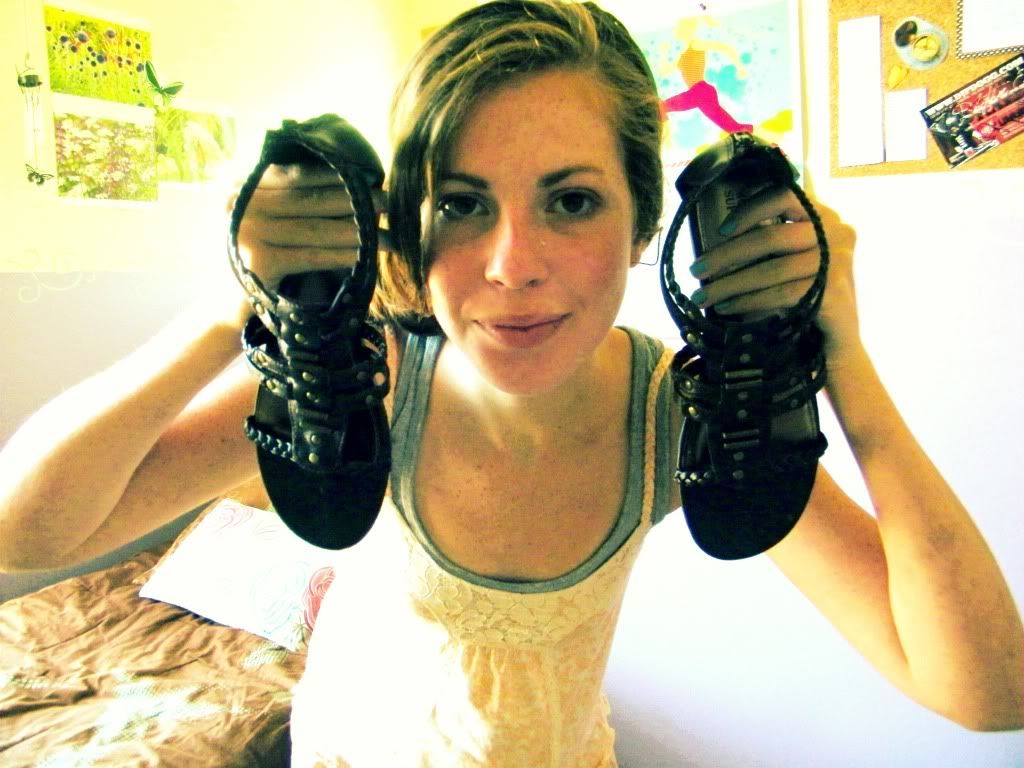 So this is one of the shirts I was telling you guys about in the last post! I got it at Kohl's for....$14, I'm pretty sure, and I love the lace detailing on front :)
And those are the shoes I would wear with them...adorable gladiators from Target--$20
And this is one of the other shirts, I also got it at Kohl's for $17...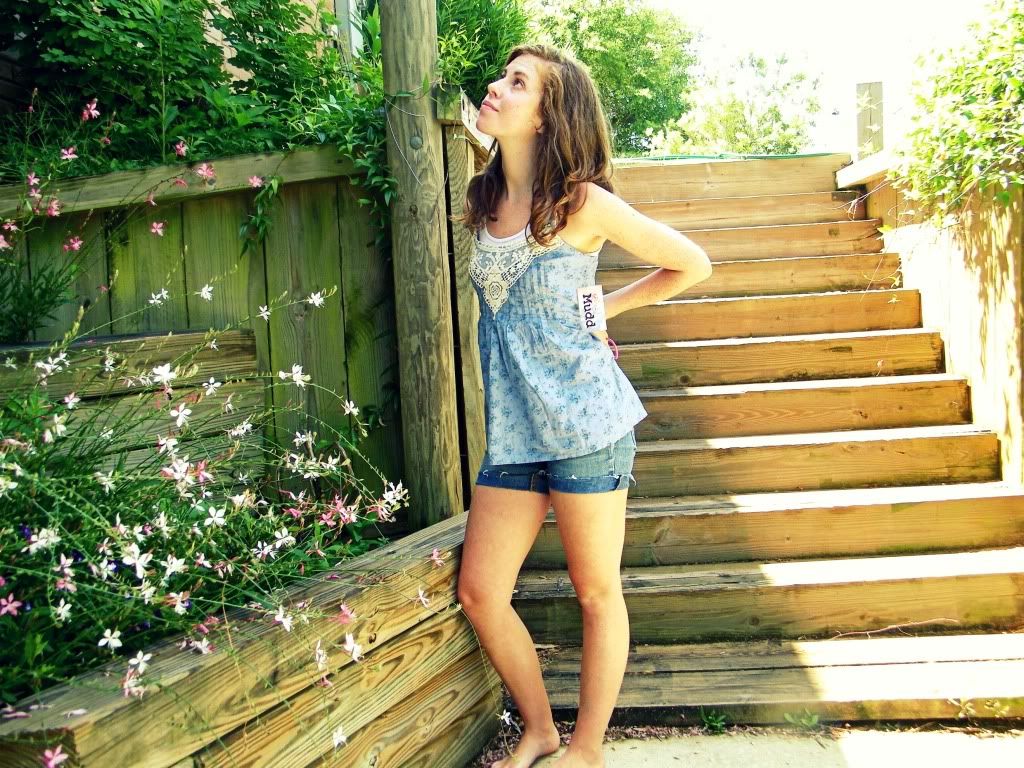 The shorts I've had for so long I've forgotten where I bought them, and the tank top underneath the tank top (haha) is from Target. (Sorry about the tag hanging from the shirt..I had just gotten it and hadn't clipped it off yet!)
Yeah, I know I can be quite the ham in front of a camera...I don't really know why, but if I feel I look good, I LOVE having my picture taken.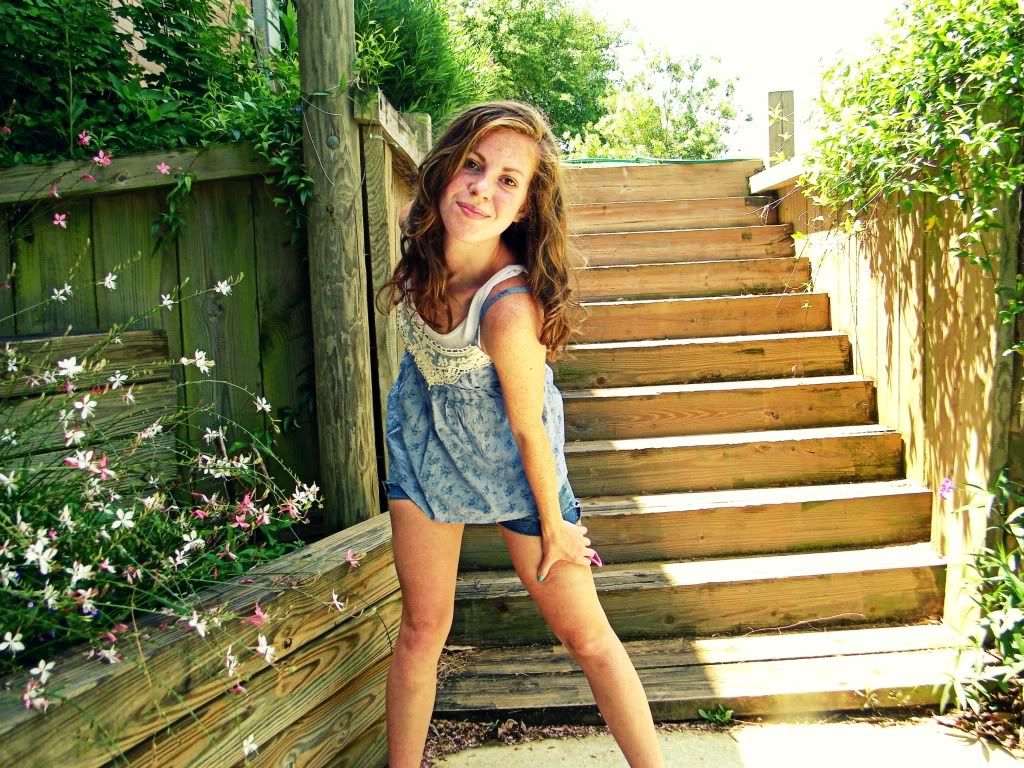 Plus, I thought I was going to have to buy a tripod for my camera, but it turns out my dad had one all along, and its completely awesome! So now I can do shots in LOTS of different locations, which is exciting to say the least!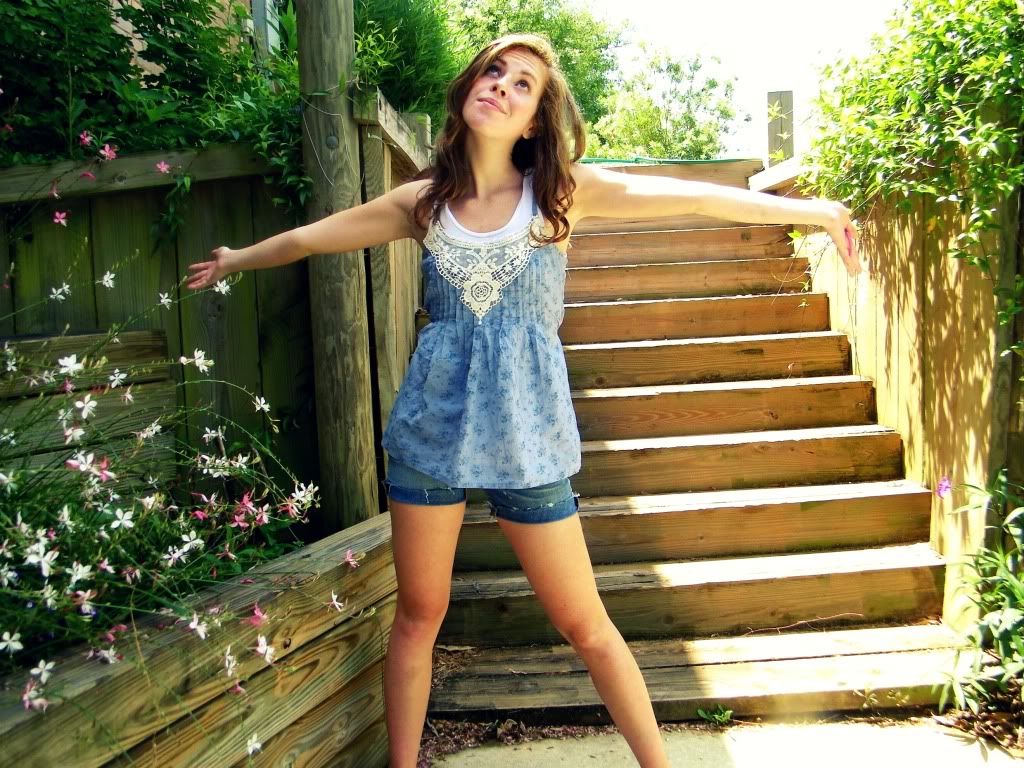 So those are my outfit shots...I had alot of fun taking them, and I hope you guys like them!
But seriously...I think I am becoming the queen of bargain shopping. I go to Target and Kohl's and Beall's Outlet and just pounce on the sales racks. Like today for instance, at target, I got these little leather heels for ten dollars when they had originally been around twenty four dollars. Getting a deal like that just makes my day--PLUS, they were the last ones on the rack, and my size!
I just love when things turn out that way, don't you? Anyways, summer is almost here, and I am SOO tickled about that fact. I can't wait to sleep in everyday, and spend long hours outside reading and day dreaming and doing whatever I want. It'll be the bestest :)
So, not much news, except tomorrow is my end of the year piano recital and I'm kind of nervous, your prayers would be appreciated!
So sorry this isn't a super long post, but I'm hungry and have other tasks to devote my brain juice to, so enjoy the pictures and have a fabulous weekend my chicas!
Love and bear hugs,
Ari