Check out all these cute little animal critters that I found while blogsurfing!
These little bandits can be found
here
I love this plate design by Jim Bobart on etsy!
Look at the little snail!! Royal Mint at etsy.com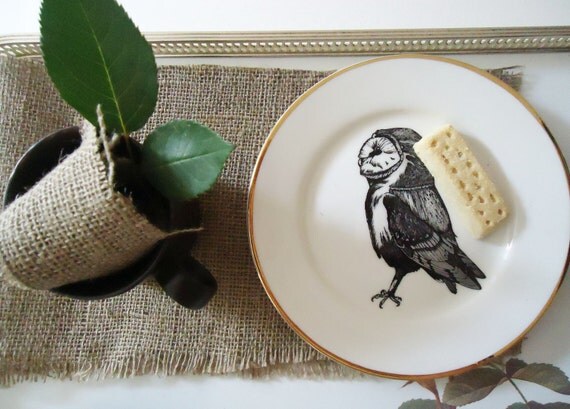 Yeah. Like I said. I have this thing with owls. Made by NightOwlHandmade on etsy :)
Awh. source unknown.
A Coyote with fireboots! I swear some people are so creative!!
Corduroy shop on etsy.com
A bird. On a coaster. Yep. It's adorable. found
here
Kay girlies. That's all for today :) Had an amazing time at college, and its just a gorgeous day today...so I'm VERY happy!!
Have a great rest of the week!!
Love,
Ari