Hey girlies! It's labor day! Which means no school! Which means I have time to sit here and do a blogpost! So everybody benefits :)
So. You know how was up in Idaho? Well I had a suspicion that my camera charger got left uo there somehow, and just yesterday my friend Rachel up there found it!! I'm so excited! I can finally show you guys the pictures that I took from the trip, as soon as she sends it down :)
BUT BUT BUT I want show you guys what I've been thinking about doing with my hair---
LOOKIE.
Red curly hair with black tips! Whaddya think? I rather like the idea meself :) I probably won't go as far up as she did, probably only my tips and a couple incches higher...I like the contrast, and it creates dimension. My hair already has alot of blonde in it, but it mostly in the front, so I may add a few highlights farther back to even things out.
Other little wishes:
I love that these earrings from mooreaseal.etsy.com look like chevron marks :) And arrows :)
I also love raw pieces of rocks and gemstones used as jewelry...unrefined and beautiful naturally.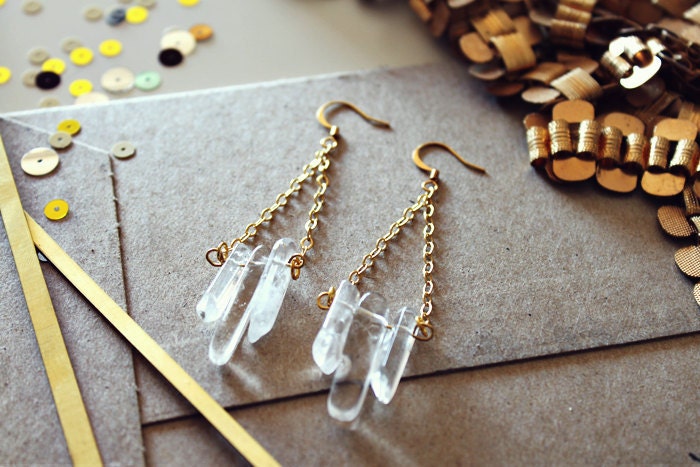 This awesome bag from modcloth!!
Okay, I have this thing for miniature plants...and yeah, these kind of made me squeal loudly the first time I saw them.
And if this little beauty from
here
doesn't make you go "AWWW!!" then we are having amajor problem here, and you need to go to cute therapy :)
And these amazing pictures from
here
Sorry its a short post today....but these things are what's on my mind :)
Love,
Ari