Heyoooo my peeps!! (haha sorry, I'm running out of creative and somewhat unique greetings!!) So this week has been VBS at my church...and thus my mornings have been incredible busy...spent in a worthwhile way of course, but still busy! I have six children in my little crew, most of them younger kids, like kindergarten age, and I just love them to death. There is something so innocent and simple about kids that age, their worlds are so much smaller, and they don't think about things like adults do. If they want to do something, they do it, without wondering what anyone else thinks of them. They don't care if their hair is messed up, or if their teeth are crooked, or if their covered in dirt. They just accept themselves and expect everyone else to do so as well. Makes me miss those days...I can hardly remember what they were like.
Anyways, so even though my mornings have been eaten up by VBS, my afternoons have mostly been lazy, I'll admit. Spending all morning with rambunctious children really takes it out of you, but I have managed to make time to amass a whole new selection of amazing vintage fashion blogs, such as Vintage Vixen, Bobby Pin Blog, Esme and the Laneway, and Gatsby and Me---all totally amazing vintage fashion blogs (you guys should totally check them out!!)
And meanwhile...I've been trying to scrounge up some vintage-esque outfits, unfortunately I don't have any actual vintage pieces yet but those will be coming!
Here's the outfit I wore yesterday while I made spaghetti for my family, feeling mightily like a prim little housewife...I think it's super cute :)
The outfit consists of:
A short orange-y red shirt
A stretchy and oh so comfortable high waisted pencil skirt
A cute little green, white and yellow headscarf (handmade..by me!)
And a locket from my grandmother on a teal ribbon.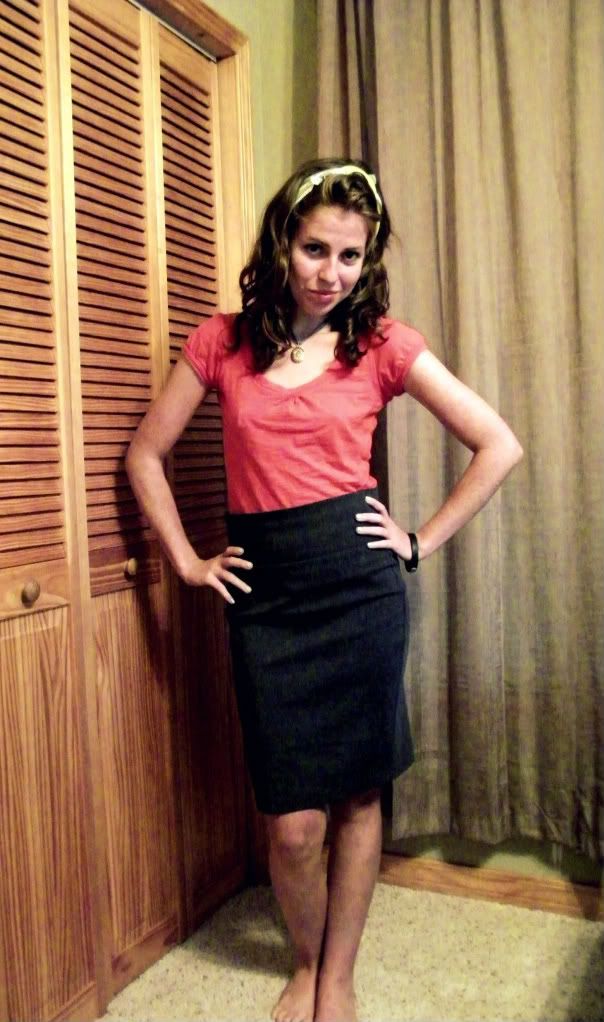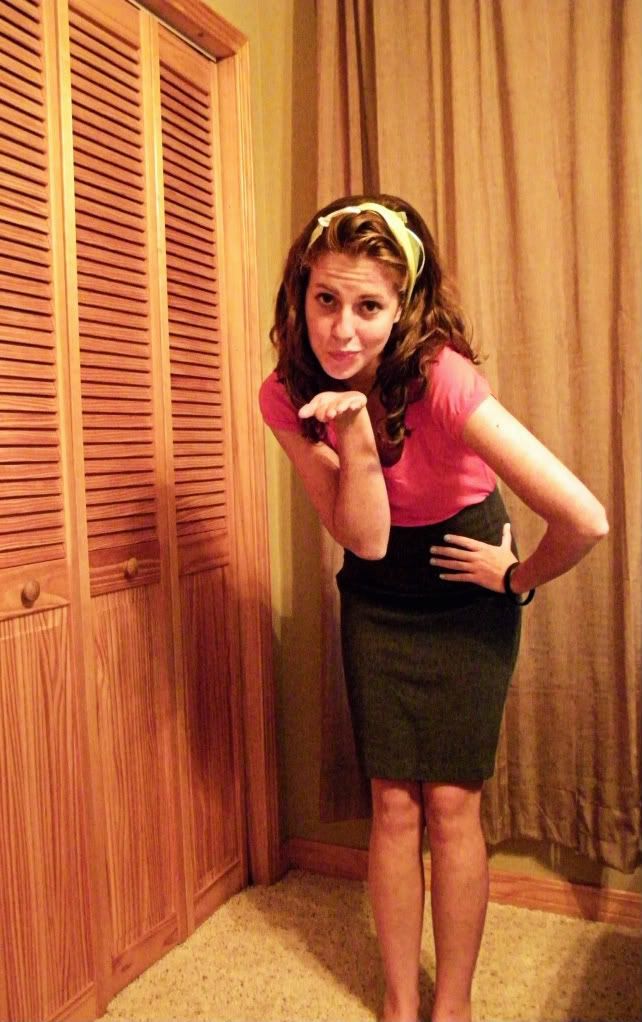 Excuse the horribly orange lighting, it was night at the time, and the overhead light was totally terrible orange.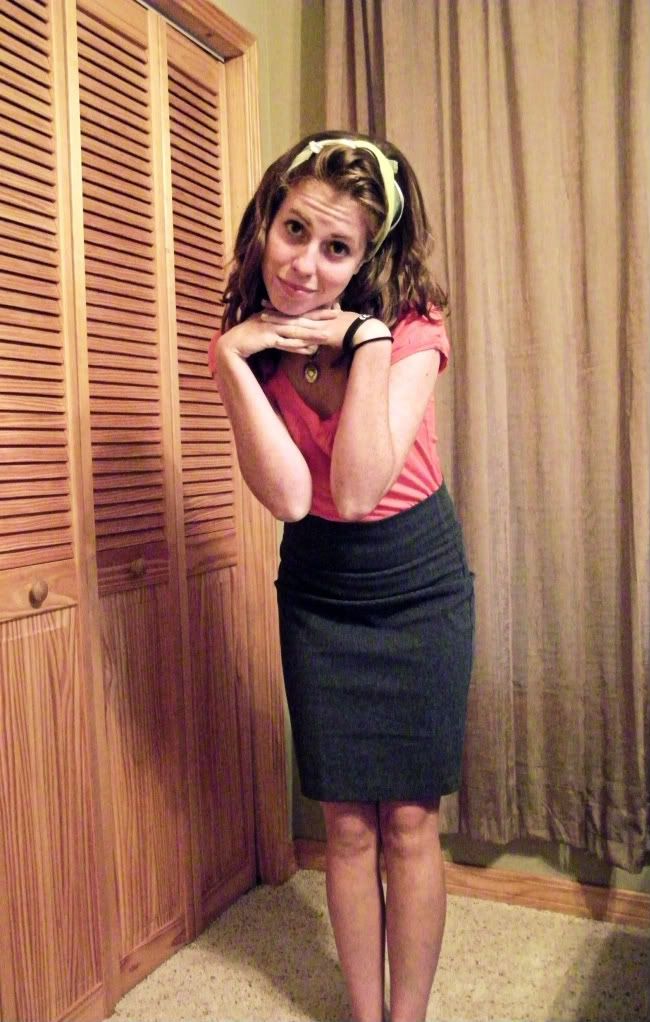 Cute, I know :)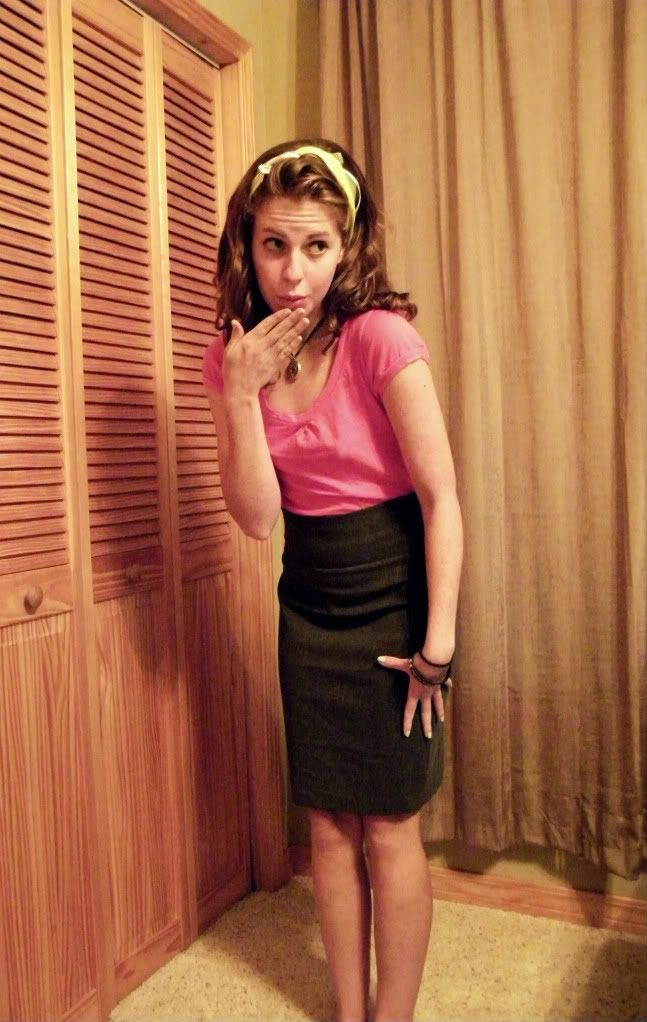 So that's my outfit, I'll have alot more to come once I get to ordering my vintage lovelies.
EXAMPLES OF MY VINTAGE LOVELIES:
$40.00 Jojosretroandvintageshop.etsy.com
$40.00 Jojosretroandvintageshop.etsy.com
$16.50 Storeenvy.com
$42.00 storenvy.com
$19.99 Storenvy.com
$5.00 storenvy.com
$15.00 Jojosretroandvintageshop.etsy.com
So yeah...I have officially decided that my ideal place to live someday would be Portland Oregon...not only is it beautiful and West-Coast-ish, but it also has one of the largest groupings of vintage shops I've ever heard of! Going to college there would be such a dream. Anyways, hope you guys enjoyed the photos, I promise I'll post more promptly next time, VBS has just made me super busy :)
Have a great rest of the summer!
Love and kisses,
Ari